Yesterday, my house smelled like shit or poop in it.We thought maybe someone stepped in something, but my mom walked outside and saw there dog poop right next to our bathroom window and nobody wanted to scoop it out.So we suffered with the bad odor, then as soon as we saw that dog we knew it was the one shitting by our window cos that dog had no manners peeing every 5 steps all over the front lawn of my apartments.
My dad and I went to Long John Silvers/Kfc to get that special wid the tray and shrimp and fish n chips.
Went to the NEW Smart and Final EXTRA to buy some disgusting Soy Milk for my dad.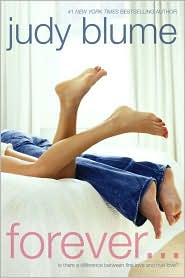 I came home and talked to Yaaan Yan on aim for awhile, then she asked me to go book shopping wid her cos her friend couldn't come.Then she said nevermind, cos her friend was able to come, but later.So she ended up going wid me haha, i know fallback, but im always there haha.We went to Target to go pick out a book, which was great and funny haha.We ended up picking out "Forever" for her book report.
Then we went to the mall to go see Ayeeeemay, but her and Micheal already left so we went to Sephora, which is always great watching her put on make up..No homo ahha.Then we saw "Loveable Tommy" at Pumpkin Patch and met Yaaan Yan, also gave us Pumpkin Patch stickers haha.It was a good day wid Yaaan Yan, after today being around so many books, she was right some books ARe interesting to read besides THE OUTSIDERS.
WDYWT
-PONYBOY